Beginner Kids Martial Arts Classes Enrolling In December
At Integrity Martial Arts Academy, we realize that in order to give your child a head start in life, they must possess certain skills to cope with today's challenges. Although the need for knowing self-defense is both mentally and physically important, we cannot ignore the Life Skills and Mental Benefits that we much teach our children.
Our Kids Martial Arts program combines traditional martial arts training with high level character development and state of the art teaching methods. Not only do our students learn self-defense, they also develop very positive feelings about themselves and others. Children learn how to focus and concentrate. They have fun while they workout and take pride in becoming more physically fit.
Little Tigers (Ages 4-6)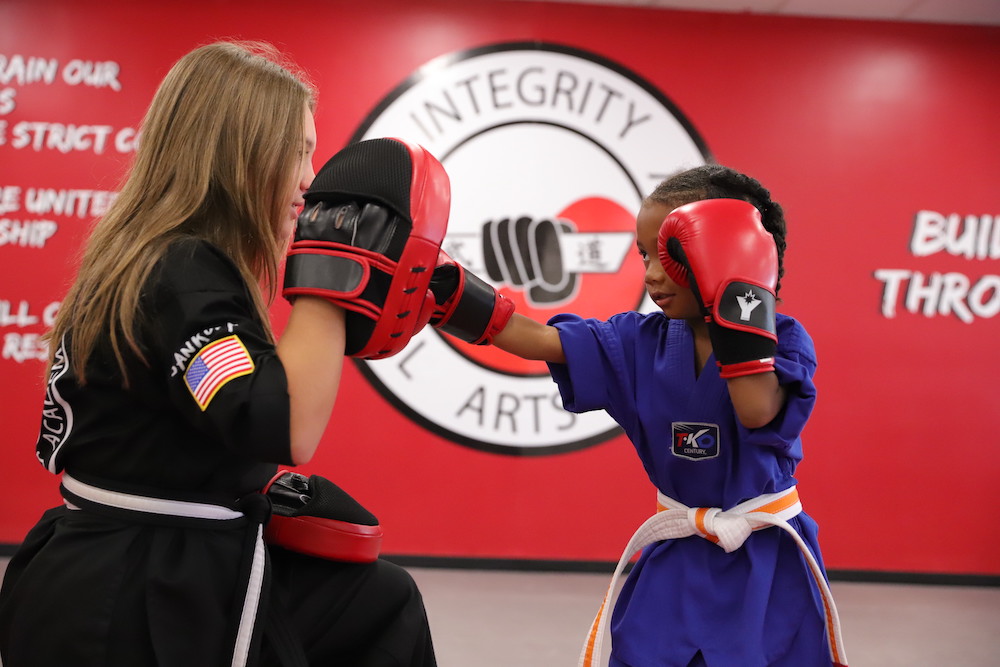 These are our most enthusiastic students! This program targets their stage of development in a manner that adapts to their social and intellectual curiosity, while building skills that set them up for success. This program introduces basic martial arts skills, through a structured environment and age appropriate curriculum.
Our Little Tiger program focuses on these 8 essential skills:
FOCUS
TEAMWORK
CONTROL
MEMORY
BALANCE
DISCIPLINE
FITNESS
Your child will learn and grow at a pace that is not too easy, nor too challenging. The best part is that the Little Tigers Program will equip your child with skills that they will utilize in every area of their life!
Beginner Youth (Ages 7-12)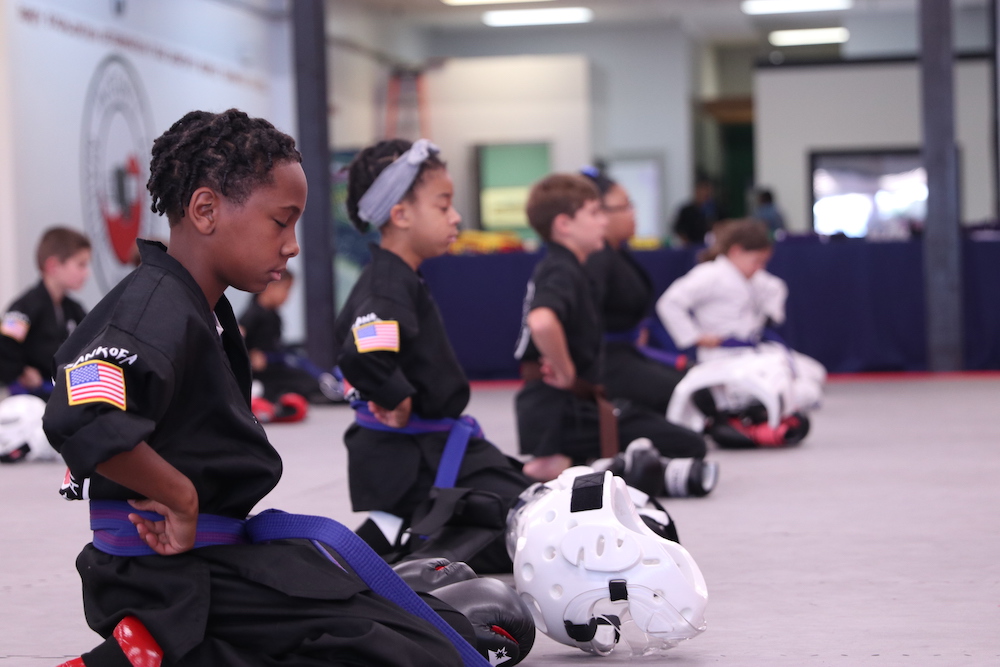 Our Beginner Youth program combines fun, fitness, structure, confidence building, bully protection, emotional intelligence, and life skills development. Through interactive activities, games, and challenges, we create an engaging and enjoyable environment for our young students to learn and grow.

Fitness is an integral part of our program, promoting physical well-being, strength, flexibility, and coordination. We emphasize the importance of leading a healthy and active lifestyle. With a structured curriculum, we teach the value of rules, respect, and self-discipline, allowing students to progress at their own pace. Our focus on building self-confidence, teaching self-defense techniques, and nurturing emotional intelligence and life skills prepares students to become resilient and well-rounded individuals, ready to face the challenges of life.

Join our Beginner Youth program for an incredible martial arts journey where fun, fitness, structure, confidence, and leadership come together.