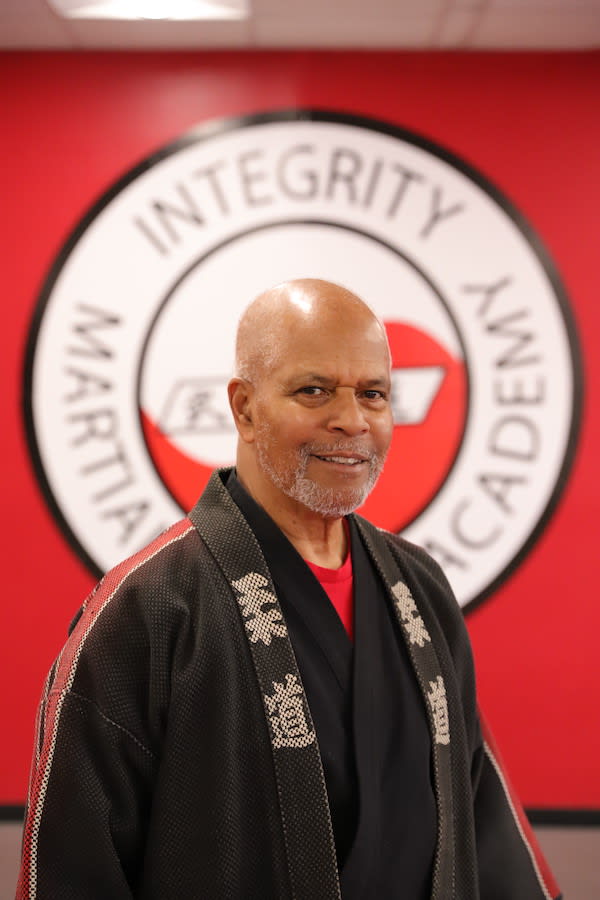 Rudolph Muhammad (Kyoshi)
Rudolph A. Muhammad (Kyoshi) is the founder of and Chief Instructor at Integrity Martial Arts Academy in Kansas City, Mo. Kyoshi started training in Shotokan Karate as a teenager in St. Louis, Mo. Since that time, he has studied and trained in multiple martial arts disciplines, receiving Master Instructor ranking in four systems.This has allowed him to remain progressive in his teaching curriculum.
In his + 50 years of martial arts experience, Kyoshi Muhammad has: promoted tournaments, instructed self-defense and hand to hand combat seminars, organized summer training camps, conducted classes for the handicapped and disabled, and promoted well over one hundred students to various levels of black belt.

Accolades:
6th Degree Black Belt, Chung Do Kwan Tae Kwon Do, direct student of Grandmaster Yong Taek Chung
5th Dan, Goju Ryu Karate and Aiki-Jitsu, Grandmaster Ramon Nunez
7th Dan, Kyoshi Grade, Sho-Lum-Te Karate, Grandmaster C.H. Carter
7th Dan, Kyoshi Grade, Shotokan Karate, Hanshi Cyrus Madani
8th Dan, Awarded by a group of 20 high ranking masters from various systems