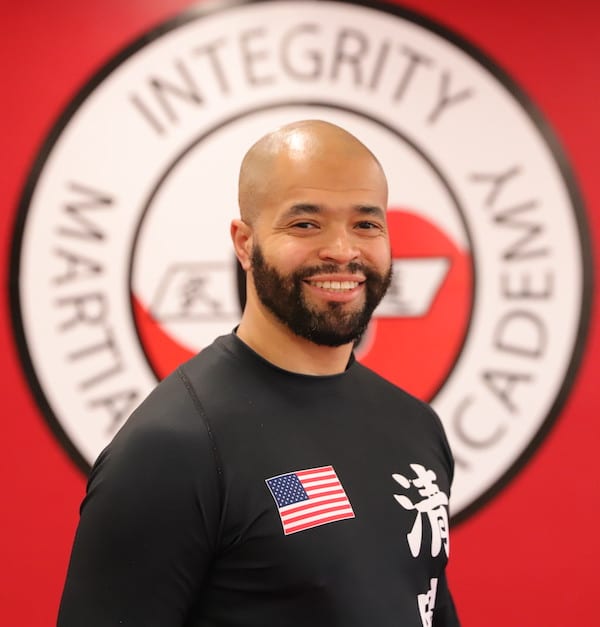 David Muhammad (Shihan)
David Muhammad began his martial arts training at the age of three. Under the guidance of his father, Kyoshi Rudolph Muhammad, he has been able to grow as both a practitioner and teacher of the art and earn his 6th degree black belt. Along with this, he also trains in Muay Thai and Brazilian Jiu Jitsu.
David has been a member of both the US Karate and Kickboxing teams, competing throughout the United States and globe in: Canada, Peru, Guatemala, Curacao, Turkey and Portugal. He uses this experience to elevate the curriculum of the school and remain on the cutting edge of practical martial arts.
Personal Accolades:
5th Degree Black Belt Chung Do Kwan Tae Kwon Do (Integrity Martial Arts Academy- Kyoshi Rudolph Muhammad)
5th Degree Black Belt Shotokan Karate (International MartialArts Association- Hanshi Cyrus Madani)
2014 North American Cup, Vancouver, Canada, Team Member
2014 Pan American Championships, Lima, Peru, Team Member
2015 North American Cup, Las Vegas, Nevada, Team Member
Former Member of Amerikick World Competition Team
2017 Pan American Championships, Curacao, Team Member
2019 WAKO US Kickboxing Team Member